Humble Smile Mission
Written by Lukas Svoboda
-
2nd Mar 2019
-
Giveaway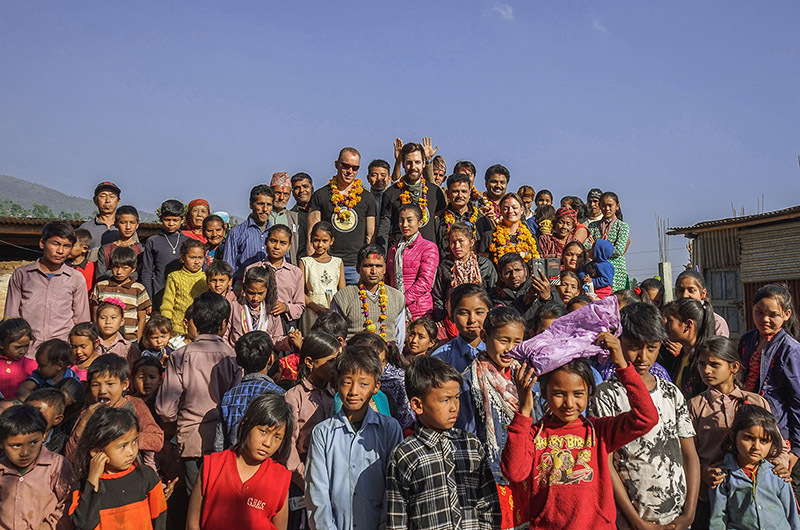 It was April 25th, 2015, local time 11:56 AM when the Gorkha earthquake shocked the whole of Nepal and the world. With a magnitude of 7.8Mw, the earthquake killed close to 9 000 people and caused nearly 22 000 injuries. The scale of the damage was immense, from the loss of human lives to the devastation of many properties. The earthquake reached lots of rural and deprived areas where schools and hospital clinics where destroyed. This natural catastrophe was terrifying and is still being processed in lots of areas in Nepal and Himalayas. Nepali people will never forget the natural incident.
One of the affected areas was Dangsing village where the earthquake wiped out the whole primary school. Mr. Mohan Lamsal, who is the founder of Makalu Adventures, is trying to help in these affected rural areas. Equipment and tools are needed for schools so the children can learn and play. Mr. Mohan provides donations and the help needed for the recovery of these areas. Luckily enough, the Trek for Big Cats Expedition was going through Mohan's company to set foot on Everest Base Camp.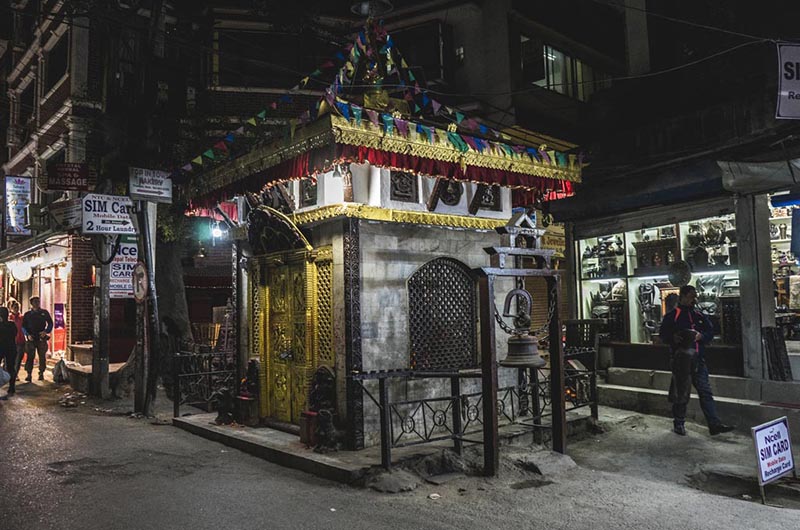 .
Their mission was to create more awareness around the plight of some of the world's large iconic cats. They have been collaborating with The Humble Co and Humble Smile Foundation, a non-profit organization bringing oral care to people in need around the world. And they have also been cooperating with Himalayan Trust, an international non-profit humanitarian organisation improving the health, education and general wellbeing of the mountain people of Nepal.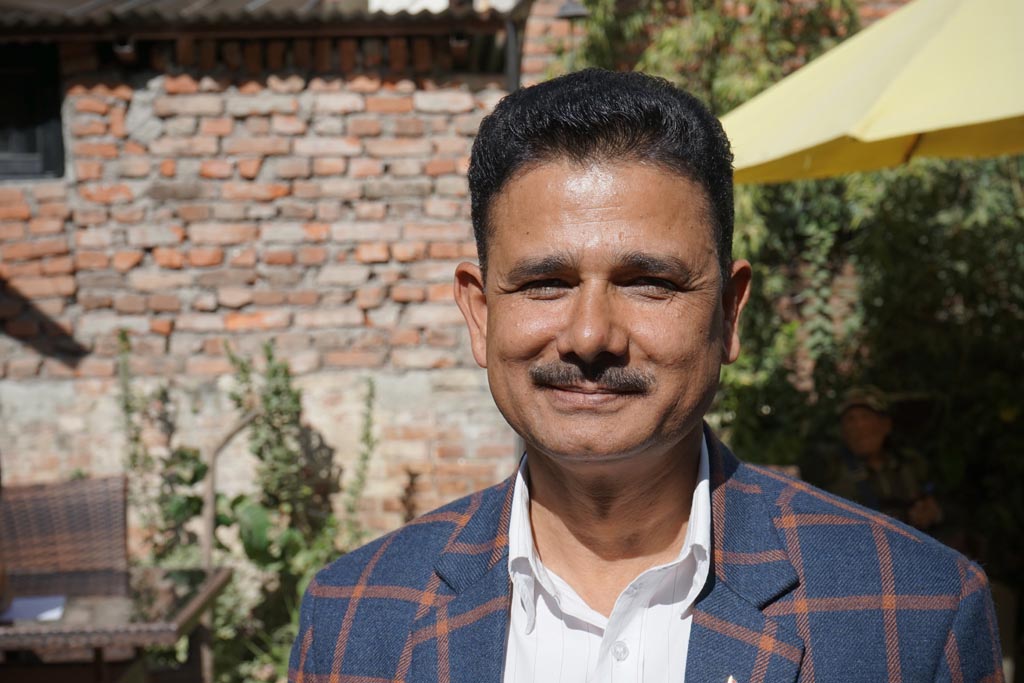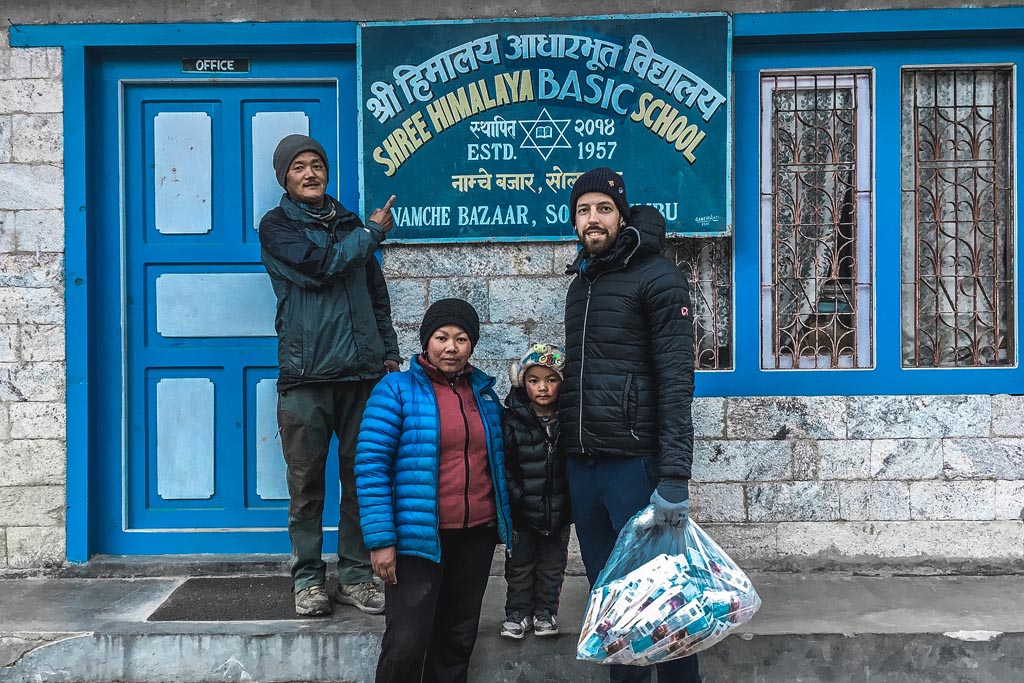 .
Trek for Big Cats was trekking in the mountains and apart from doing their conservation, they have been distributing eco-friendly bamboo toothbrushes to children in the Khumbu Valley. They went to some of the schools supported by the Himalayan Trust, an organisation founded by Sir Edmund Hillary in 1960.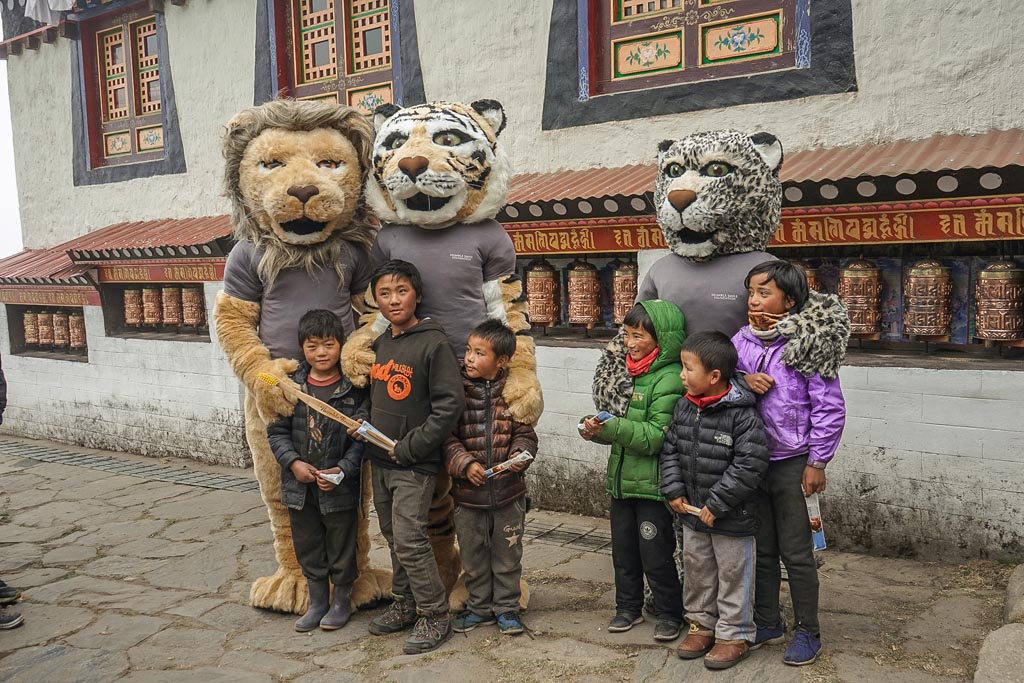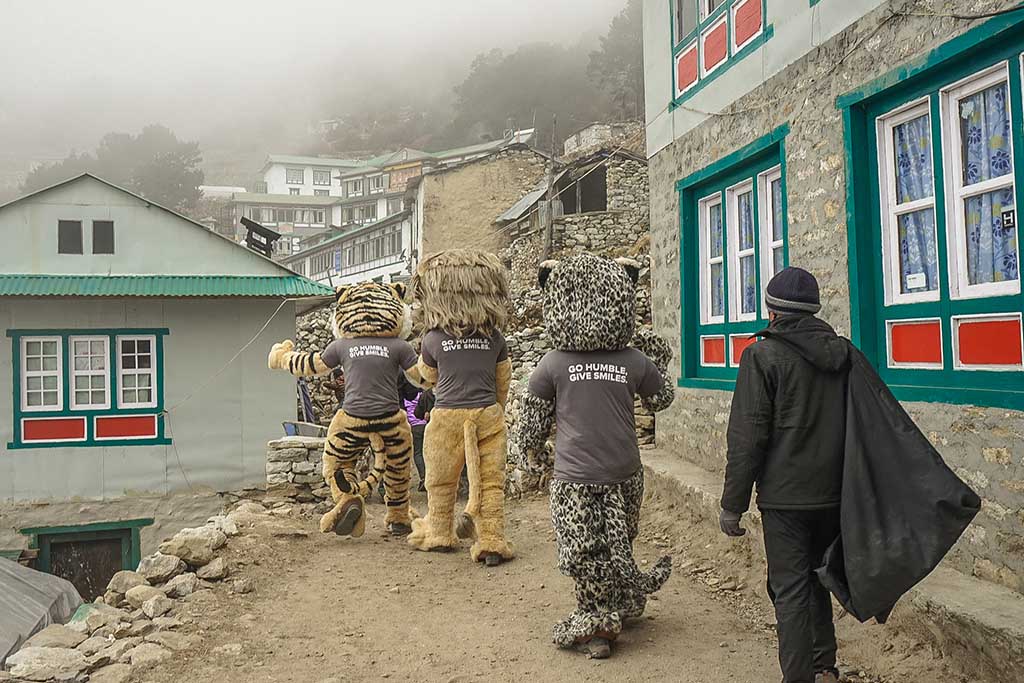 .
These bamboo toothbrushes made by The Humble Co whose vision is that all children around the world living healthy lives with healthy smiles. Humble Smile Foundation's mission is to help prevent suffering caused by oral diseases by developing and sharing effective and sustainable models of oral health promotion for communities with high unmet needs. They are doing this by managing and supporting oral health outreach projects that promote hygienic and healthy lifestyles. With the help of dentists, The Humble Co-created products are good for you and kind to our planet. These health/wellness products are reliable, eco-friendly and socially responsible, with an innovative twist.


.
On 14th November, 2018, after the TFBC reached their goal, handing out over 1600 The Humble Co toothbrushes to schools in Khumbu valley, they landed safely back in Kathmandu. Mr Mohan asked them to visit Dangsing village school and help with his giveaway. The TFBC had a couple of hundred spare The Humble Co toothbrushes and the whole team were more than happy to join the event.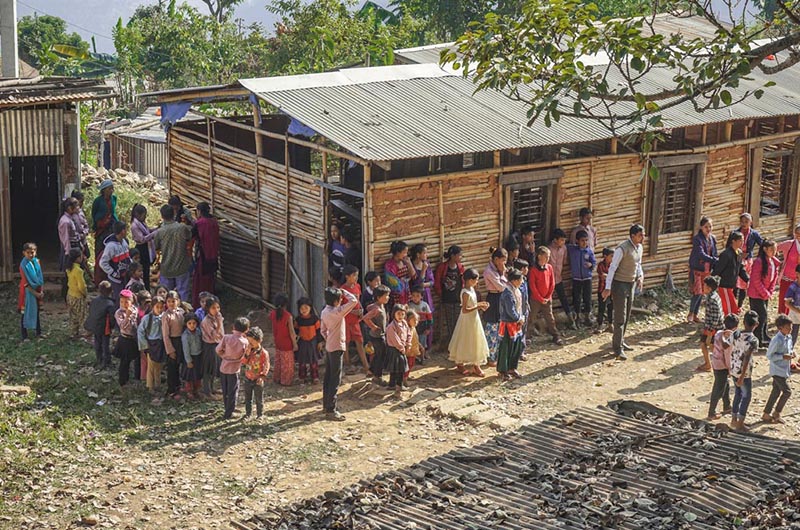 .
Dangsing village is an 8-hour crazy drive from Kathmandu. The road goes through steep hills, military zones, and broken land. Once Mr Mohan, journalists and the TFBC team arrived in Dangsing village, the children were called to the local school. Even parents and locals came to see what is happening. The school was made out of bamboo, with no proper windows, floor or doors. The earthquake had wiped out the whole school, and this temporary school had been built.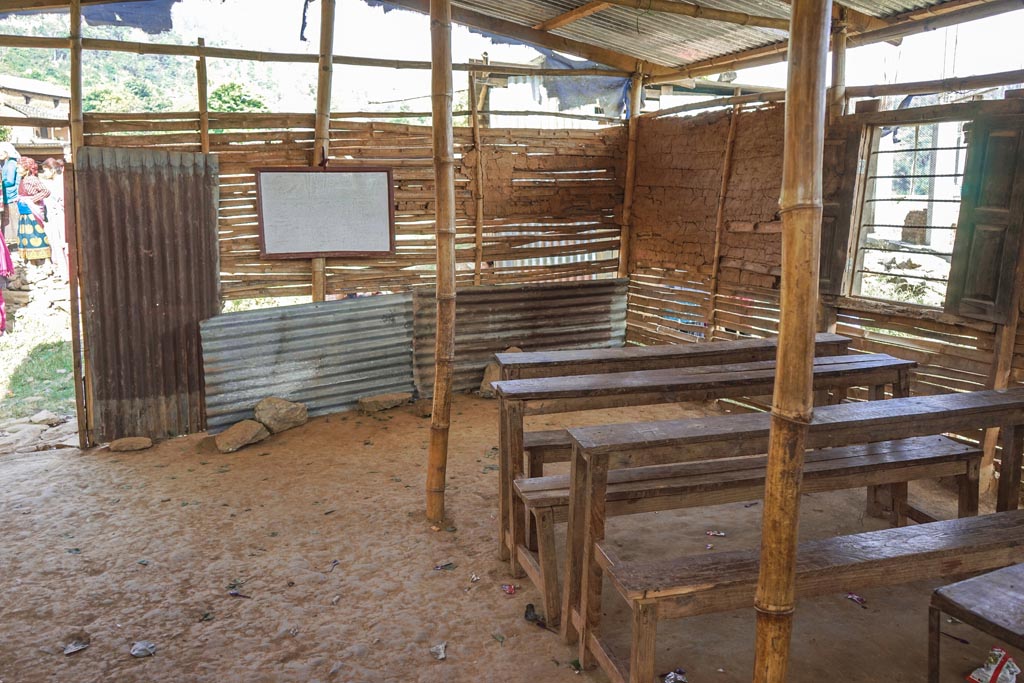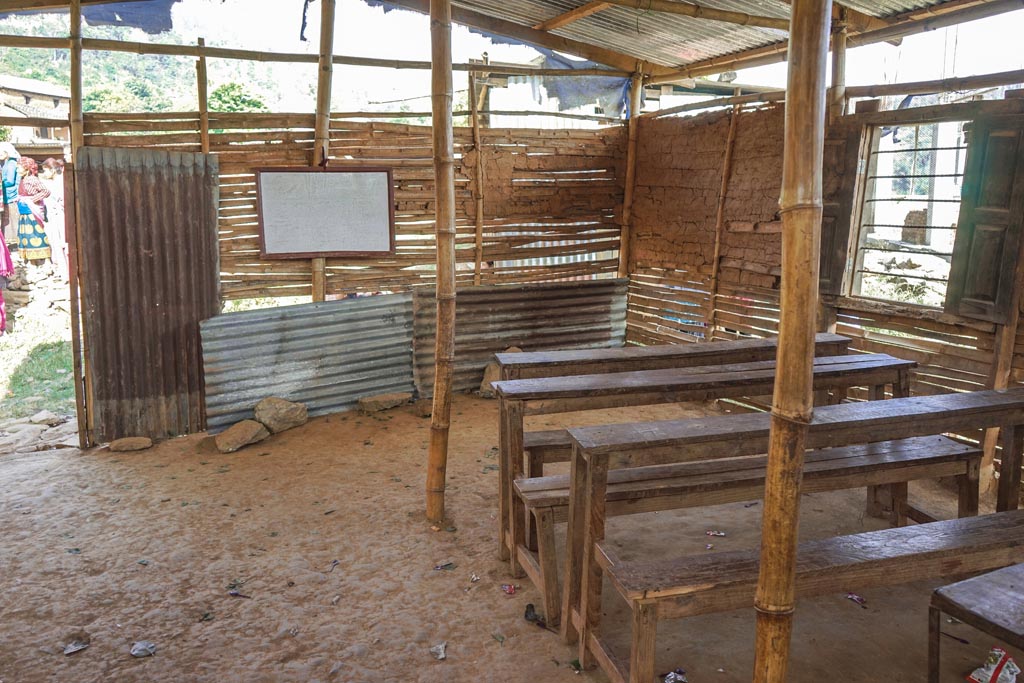 .
TFBC members put their big cat costumes on and the giveaway started. Despite the poor environment and lack of tools, all children were cheerfully happy. They were appreciating Mr Mohan's gifts including ball games equipment, toys, and teaching resources. The TFBC team handed out Humble Smile toothbrushes to all children and some locals. They did the show in their costumes to entertain them and then gave them a visual lesson on how to brush their teeth.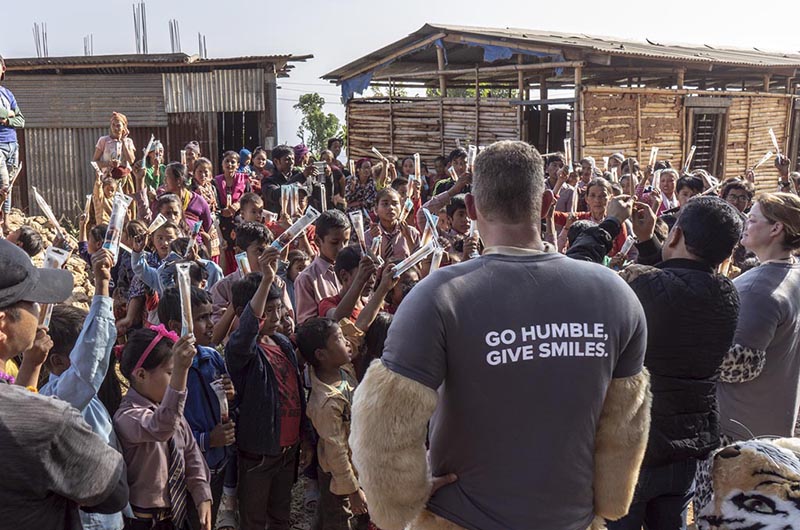 .
I had the chance to witness the whole event of the toothbrush giveaway in Himalayan Khumbu valley and here, in this remote village. This whole humanitarian giveaway was an extraordinary experience. It was amazing to see how small gesture can make such a huge difference.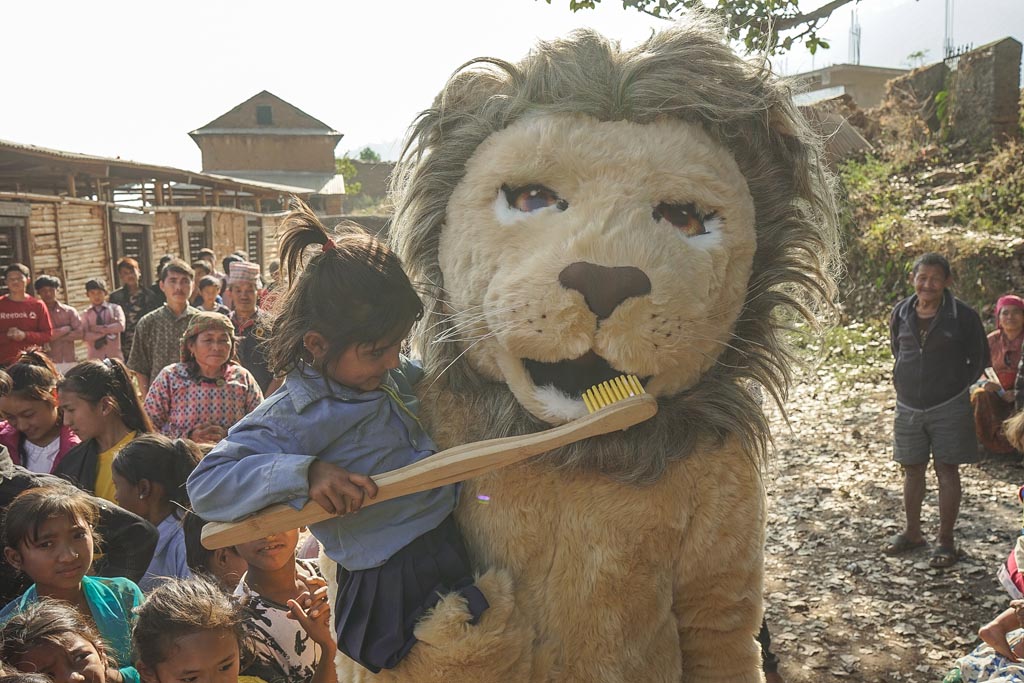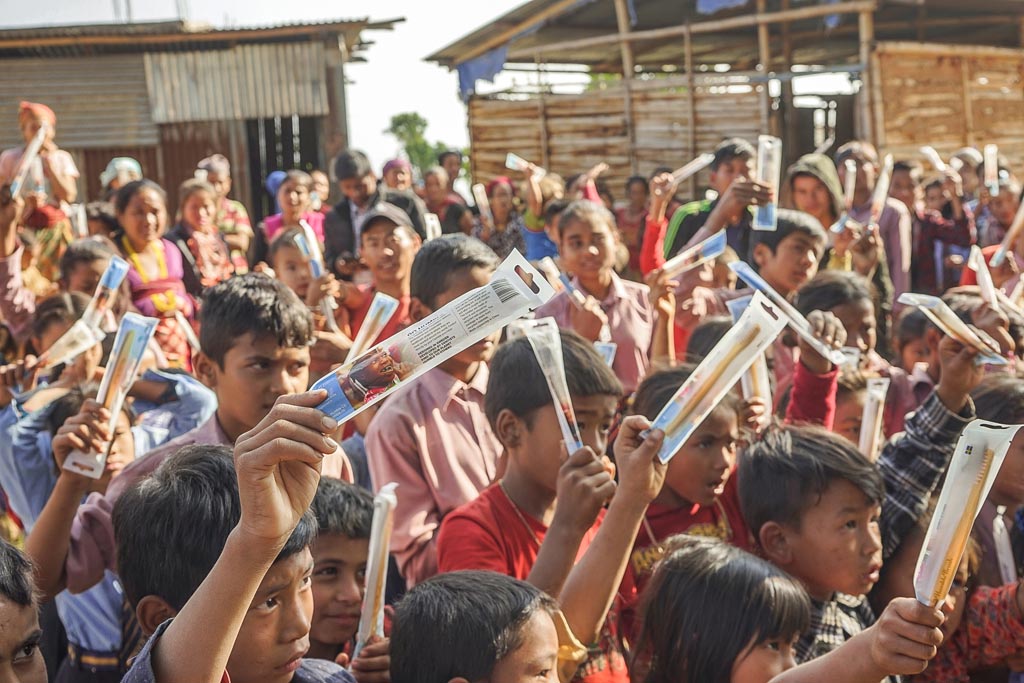 .
There are so many other schools, children and communities around the world that need help. It doesn't matter if it's humanitarian, medical or educational help. These organisations like Humble Smile Foundation or Himalayan Trust are only a few of them who are trying to make the world a better place.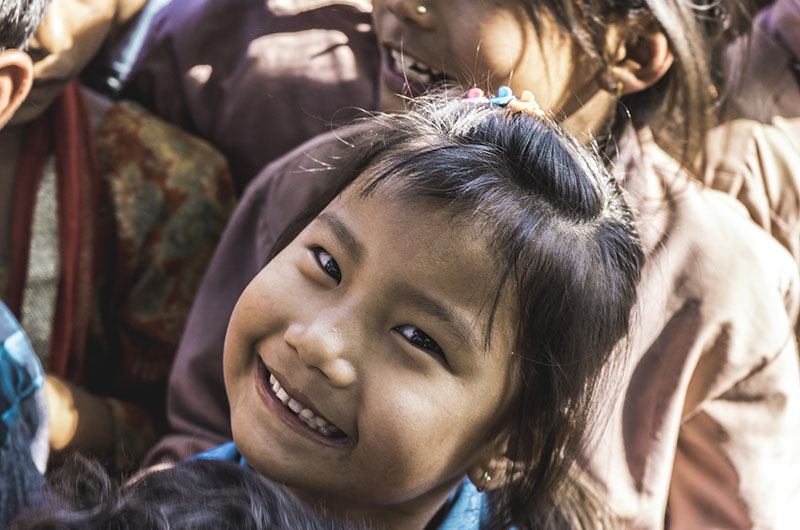 .
If you wish to get involved please visit Humble Smile Foundation and Himalayan Trust.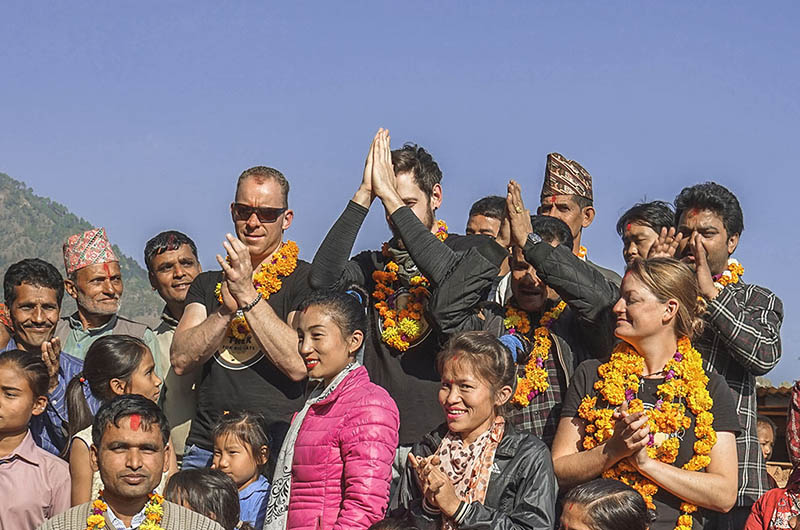 .